SUGARMILL EQUIPMENTS
STORAGE TANK
65ft. diameter: Molasses Storage tank-One of these storage tank was rehabilitated by Engr. Baldoza in Passi Sugar Central Inc. in Passi City, Iloilo, Philippines.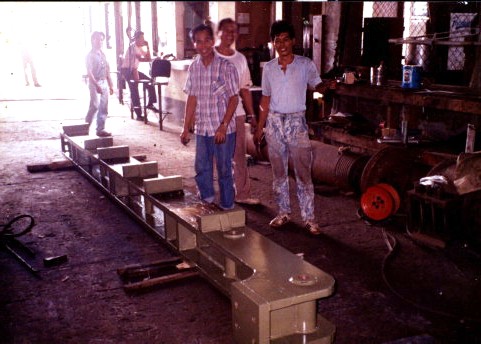 SUGAR MILL GEAR BED/MILL BED
This two units were delivered to Monomer Sugar Mill Inc.
Features:Made of structural steel instead of cast iron. This is one of the many fabricated and delivered units.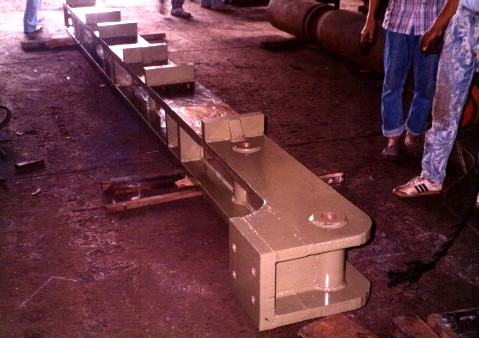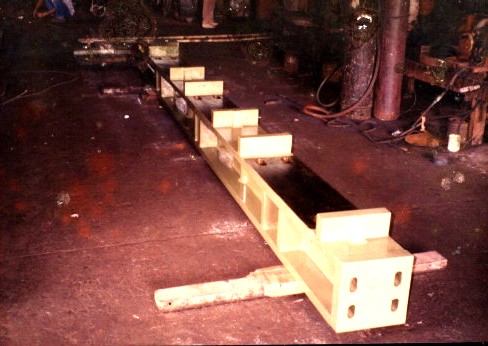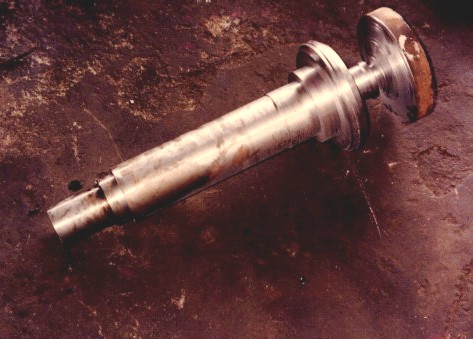 CENTRIFUGAL BASKET SHAFT BEING MANUFACTURED.
made of special steel.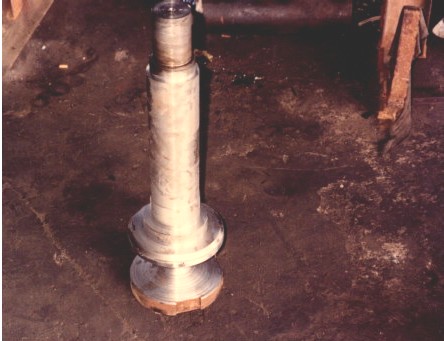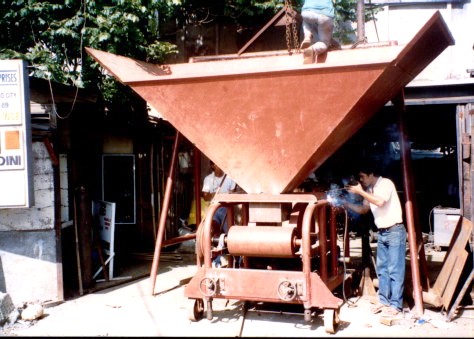 SUGAR THROWER/SLINGER OR JET CONVEYOR
Capacity: 120tons/hour raw sugar.This is one of the units fabricated and delivered to National Sugar Refieries Corp., Calinog, Iloilo, Philippines.
Features: Adjustable height and lenght of throw. This is one of the many fabricated units delivered ti different Sugarmill and Refineries in the Philippines.
Funnel, prime mover and pulleys are detachable for easy transport.
It is also applicable to different types of grains like rice, corn, wheat, monggo beans, salt and sand. We can manufacture from small capacity to higher using either small gasoline or diesel engines. And also, using electric motors as prime movers.

ELEVATED STEEL TANK
(PRESSURE OR NON-PRESSURE DESIGN)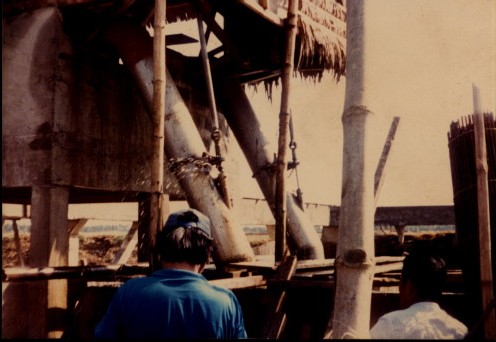 VERTICAL LIFT PROPELLER PUMP
Features: made of stainless steel. impeller, 6-10 inches diameter.
It was used for prawn and fish culture these two units was one of the many produced and it was delivered in Negros Occidental, Philippines.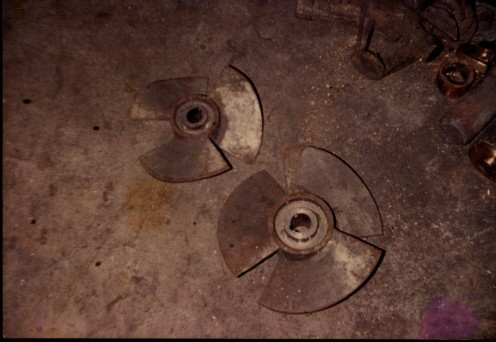 PROPELLER PUMP IMPELLER
made of stainless steel.